XBOX ONE: HOW TO USE AN XBOX ONE CHAT HEADSET WITH A RACING WHEEL
---
Related informations :
KB : 2871
Language : EN
Date : 2018-07-04
Category : HOW TO
Tag :
Related products :
Important:
Make sure that both your console and your game are up-to-date.
Procedure:
Step 1: Connect the headset to your gamepad.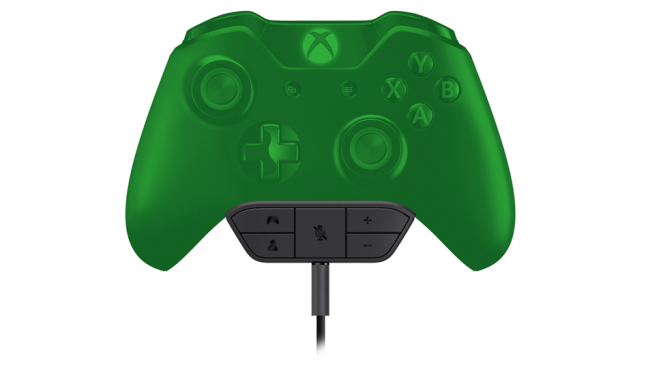 Step 2: Power on the console with your gamepad. Step 3: In the console's menu, log in to your profile with the gamepad. Step 4: Start up the game. Step 5: In the game, press the A button on your racing wheel. Step 6: Log in to your profile with the racing wheel. Step 7: You can now access multiplayer mode with your racing wheel, and use the headset while playing using the wheel.
Please note:
To avoid the gamepad automatically switching to standby mode, connect the gamepad to one of the console's USB ports using the USB cable or the Xbox One Play & Charge Kit.
YOU ARE NOW READY TO PLAY!
---